| | |
| --- | --- |
| Aged care accommodation bonds | |
Thursday, 26 May 2011 00:00 | Print page: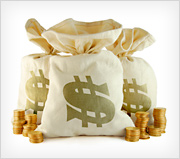 Accommodation bonds were established to give approved providers a source of capital funding for investment in residential aged care infrastructure. Essentially, they are an interest free loan from the aged care resident to an approved provider.
Providers have a responsibility to repay the bond when the resident leaves the aged-care service. In the event that an approved provider goes into liquidation owing bond refunds, the Australian government makes those refunds through the Accommodation Bond Guarantee Scheme (ABGS).
Since the introduction of the ABGS in May 2006 (ensures that the Australian Government will pay 100% of the bond balance (or entry contribution) owed to residents (with interest) in the event that a provider becomes bankrupt or insolvent and unable to repay bonds. ), it has been activated on five occasions with around 150 accommodation bonds refunded at a cost of approximately $24.5 million to the taxpayer (instead of recovering costs through the imposition of the industry levy).
In 2009, the Australian National Audit Office reported that there must be better monitoring of bond money.
Update - 27 May 2011: Aged Care Amendment Bill 2011 introduced to parliament
The Minister for Mental Health and Ageing, Mark Butler, introduced the Aged Care Amendment Bill 2011 to parliament on 27 May 2011, to better protect accommodation bonds paid by residents of aged care facilities and improve the complaints scheme
The Bill implements the Department of Health and Ageing's Consultation Paper, Enhanced Prudential Regulation of Accommodation Bonds, February 2011 (Paper). The Bill's primary intention is to provide clarity about the uses of accommodation bonds. Once the Bill is passed, the reforms are scheduled to commence on 1 October 2011.
Whilst there are some better protections proposed in the Bill for accommodation bonds, ACC are concerned about the removal of current restrictions on the retention amounts and accommodation charges.
Aged care bond facts: 2009 - 2010
As at 30 June 2010, approved providers held more than $10.6 billion in bonds on behalf of more than 63,000 aged-care residents and is continuing to grow on average of 20% per year.
The average total bond holding held by an individual approved provider is $11.2 million
The average new accommodation bond charged during the financial year was around $232,000
(there is evidence of much higher amounts being paid - up to $2.6 million dollars - that we know of)
The total value of accommodation bonds held by approved providers has more than doubled since 2004 - 2005, equating to an average increase of 20 per cent per annum
How much is that bond? (how much have YOU got?)
Most families are astounded to find that there is no limit as to the amount aged-care homes can charge, other than taking account of the assets of residents.
The situation is now quite common where families are being forced to liquidate valuable long-standing assets in order to pay unreasonable bonds when their family member may only be a resident in a high-care home for a short period of time.
... I am sure we would think it very strange if we went into Harvey Norman to buy a heater and the salesperson asked us how much money we had before he answered the question ...
Submission No. 58
ACC is concerned about the increasing number of their correspondents who report that aged-care proprietors are rejecting some potential residents in favour of those who are able to pay larger accommodation bonds.
ACC notes that aged-care placement consultancies are being offered incentive payments to attract prospective residents with assets; and that staff are similarly rewarded for negotiating the largest possible accommodation bonds from them. The higher the amount procured from the family members/residents, the larger the bonus.
These practices may explain the difficulty some families experience when trying to locate a suitable bed – preferential treatment is given to a resident who has a capacity to pay a large bond. Such practices exploit the vulnerability of families at a time of great stress.
ACC also ask that the Productivity Commission require DOHA to publish bed availability on the Aged Care Australia website (Aged Care Home Finder) – this would be easy and quick to implement as providers already have access to provide information on this website about their facility.
When an accommodation bond is taken by an approved provider, the provider is obliged to issue a guarantee to the resident, confirming intention to repay when the resident no longer needs the service.
The term itself is misleading since a guarantee properly understood, involves three parties. In the case of a business loan for example, there is the borrower, lender and another party of substance, like a bank, or in cases of private loans, an adult or parent, as guarantor. The guarantee in this case is merely a second promise to repay the bond. The first promise is contained in the accommodation bond agreement itself.
Although the government is entitled to recover its losses through a levy upon other providers, the Australian National Audit Office indicates this has not yet occurred, leaving taxpayers to pay.
As already stated, we have a similar situation with the spectacular collapse of ABC child care centres. Can (and should) taxpayers afford to keep paying for failed operators?
Not only are the residents' financial interests compromised by failed operators, but hard-working staff lose their entitlements due to collapsed providers.
This is yet another reason why the full transparency, accountability and disclosure of operators and funding must occur. A recent report by the Australian National Audit Office deplored the inadequate monitoring of $8 billion in bonds lodged by nursing home residents.
Most consumers are unaware that the critical trigger for the guarantee system to operate is the occurrence of an insolvency event as defined under Section 6 of the Bond Security Act .
The fact that an aged-care home has been placed into administration does not fall within the definition of an 'insolvency event' for the purposes of the Act. Should an insolvency event occur, recovery of the bonds still requires some vigilance, as previous consumers have unfortunately already discovered .
There have been several examples of companies that have mismanaged resident's funding as well as staff entitlements .
Related links:
More information:
We welcome your comments on this article. Comments are submitted for possible publication on the condition that they may be edited. We also require a working email address - not for publication, but for verification.